Buffalo Bills News: NFL Combine on-field workouts are here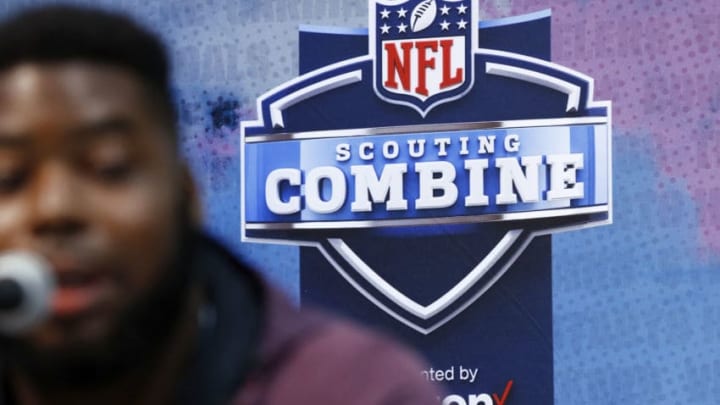 (Photo by Joe Robbins/Getty Images) /
Buffalo Bills fans can start learning about this year's class of draft prospects as workouts begin today at the 2019 NFL Combine.
March is finally here and I heard a rumor that warm weather is coming back soon. I'm not sure if I believe it yet.
Anyway, the arrival of March means Buffalo Bills fans only have to wait two more weeks until the madness of free agency gets underway. The Bills should be busy considering all the available money.
It also means the NFL Combine workouts begin today as the running backs and offensive linemen will show off their skills. The Bills are likely targeting both positions so watching the workouts is a great way to learn the names of some of the top prospects out there.
At least one of the linemen should be in a Bills uniform later this year. Adding a rookie running back would also be a smart strategy considering the lack of youth at the position.
It's a Friday and there is a NFL-related event on television today. That makes for a great start to March.
We look at this and more in this Friday edition of The Morning Charge.
Buffalo Bills News:
Our top stories from February 2019 (BuffaLowDown, Steven Kubitza)
February was a slow news month but there was some fun speculation taking place. I suppose this is better than the alternative of the team dealing with a ton of offseason drama like what is going on in Pittsburgh.
Bills land top defender in Peter Schrager mock draft (BuffaLowDown, Steven Kubitza)
The Bills could also use an upgrade or two on defense and that is just what the team did in this mock draft.
5 takeaways from Buffalo Bills GM Brandon Beane at the NFL Combine (WKBW, Joe Buscaglia)
Brandon Beane spoke with the media and while he didn't offer any bombshells, it was still worth a listen.
How did the 2018 Bills rookies fare in the NFL Combine (Buffalo Rumblings, Dylan Zadonowicz)
We end with a look back at last year's combine.
Back when there were daily debates about the quarterback position.