5 wide receivers in the 2024 NFL Draft the Buffalo Bills could target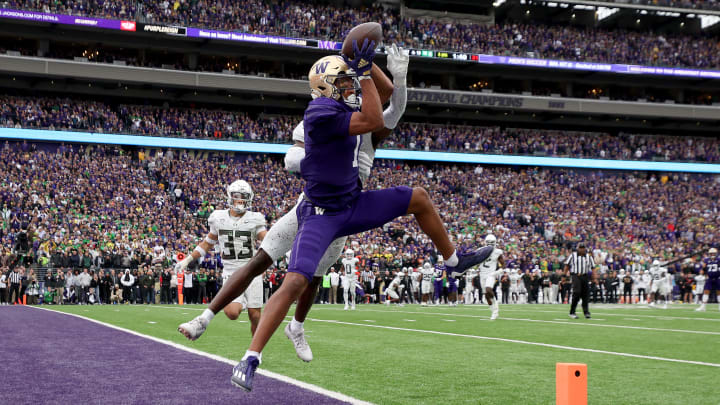 Buffalo Bills potential first round selection / Steph Chambers/GettyImages
Do the Buffalo Bills have a wide receiver problem this season? It depends on who you ask but if you're asking me, the answer is no. That said, Gabe Davis is in the final year of his contract, and we have yet to see if the Bills will extend him beyond 2023. Of course, he may not want to resign with Buffalo, maybe he wants to test free agency and if the money is right, he could choose to go elsewhere.
One problem I do think the Bills have a problem is too many slot receivers. The Bills need to reduce that number and allow one of the slot guys currently on the roster the opportunity to develop confidence and chemistry with Josh Allen. I think gaining trust from Allen is key and might be the most important thing for any of Allen's weapons, which is why we are seeing such a huge reliance on Stefon Diggs.
Okay, I've said my piece on the wide receiver situation currently in Buffalo but what about the future of the position? Should the Bills look to the first round of the 2024 NFL Draft to add more to the receiver room? I'd say yes, regardless if Gabe Davis sticks around or not. Stefon Diggs isn't getting any older and the Bills need depth at the outside receiver spot. Maybe the Bills decide to make a move for a receiver at the trade deadline too.
I will break down a few of the incoming wide receivers that might be available to the Bills in the latter part of the first round. Some of these players could be early day-two selections too, and if the Bills want to go receiver early, they could move back and still get one of these guys. Then again, maybe Brandon Beane decides he wants to move up for one, but that's going to be a different list depending on how high he wants to go. Let's get into it now.