Buffalo Bills: Plenty of talented free agents available this offseason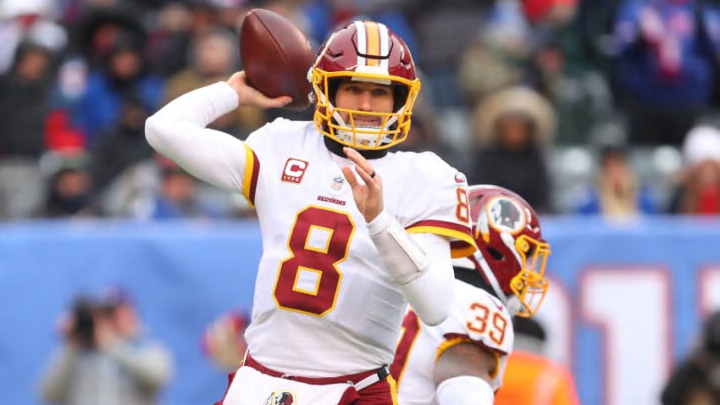 (Photo by Ed Mulholland/Getty Images) /
The Buffalo Bills are looking to improve the roster this offseason and there are plenty of talented free agents available.
The new league year is just a few weeks away and Buffalo Bills fans are wondering who the team's starting quarterback will be in 2018.
The quarterback position is always going to dominate the conversation until the next Jim Kelly is brought in and fans are hoping 2018 is that year. This hero can be brought in via free agency or the draft, or the team could grab a player each way and hope for the best.
NFL.com just released its list of the top 101 free agents available this year and there are plenty of quarterbacks throughout, with Kirk Cousins topping the entire list. Cousins has said he wants to win and won't go anywhere just because of the money, but his chances of ending up in Buffalo remain slim even after a playoff season.
Cousins can easily get around $27-30 million a year from other teams, or more from the New York Jets, but that would be too much for the Bills. Before drafting anyone, Cousins would take up about the entire available cap space.
But the good news is there are plenty of other quarterbacks available and on this top 101 list. All three Minnesota quarterbacks will be on the market, barring anyone being tagged, while AJ McCarron and Josh McCown remain options to come in and play in front of a rookie quarterback. Not exactly franchise guys, but they could keep the team on track if Tyrod Taylor is let go.
Along with all the quarterbacks, this list features talent all over the field. There are plenty of wide receivers available, with Sammy Watkins being a player the Bills could potentially try to bring back home.
Next: 7 trades the team could explore this offseason
I would recommend checking out this list, which includes some 2017 Bills players, because it shows just how many different directions the team could go in 2018. And for the first time in a long time, the Bills have some leverage in the negotiation process as a legitimate contender.