Buffalo Bills vs. Patriots: Start Tom Brady, Sit Tyrod Taylor
This Sunday, it's the Buffalo Bills vs. Patriots at New Era Field at 1pm. If you have Tom Brady or Tyrod Taylor on your fantasy football team, here's what you need to know.
Tyrod Taylor and the Buffalo Bills went down to Miami last weekend for a matchup against the Dolphins and were outmatched in the trenches leading to a very disappointing loss for the team by a score of 28 – 25. Taylor didn't exactly "light up the scoreboard" with 14 completions for 221 yards but his performance was enough to move him up from 18th in average points per game in yahoo leagues to 16th.
While there are many Bills fans who aren't convinced Tyrod Taylor is their quarterback of the future, he's not a bad fantasy football quarterback. He climbed two spots in average points per game due to a long touchdown pass to Marquise Goodwin, his 35 rushing yards, and a rushing touchdown as well.
Fantasy owners don't care about long sustained drives. Lightning quick strikes are just as good to them if not better and so the fact that Buffalo's offense stalls for long parts of games really is insignificant from a fantasy football perspective.
While Taylor is slowly moving up the ranks of average points per week, he's still not a great start in fantasy football. He's missing his top target, Sammy Watkins and his number two and three targets are banged up as well. Robert Woods, the Bills WR2, may give it a go this week after being out with a foot injury but even if he does suit up he'll be less than 100 percent. The Bills WR3, Marquise Goodwin, remains in concussion protocol and is out for the game.
That leaves Taylor's top targets as a limited Woods, Justin Hunter, and Charles Clay. On top of that, Bills top running back LeSean McCoy is doubtful for Sunday allowing the Patriots to key in more on the passing game. The Bills lack enough firepower at the skill positions to count on Taylor to have a good week in fantasy. The one thing that could benefit him is that the Bills will likely be playing from behind so he may be forced to air it out if they are playing catch up.
Tom Brady, as usual, is the NFL's top performing quarterback. Since his return, he is averaging the most points per game in yahoo leagues with 25.02 per week. He's got a great matchup against the Bills and should have a big game unless Rex Ryan cooks up one heck of a defensive scheme.
Last season against the Bills, Brady had two different performances. Week 2, Brady threw for his highest total of the season with 466 yards and three touchdowns. In their second meeting, the Bills held him to 277 yards with a touchdown and an interception. In that matchup, Rex did a good job of disguising blitzes and it was much tougher for Brady who was hit ten times.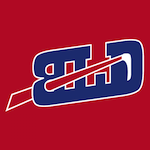 This week, Rex is really going to have to pull a rabbit out of a hat to limit the NFL's best quarterback. The Patriots are a matchup nightmare for Buffalo. They have a strong downhill rusher in LeGarrette Blount which helps takes some of the pressure off of Brady but the real reason the Bills will struggle is because the Patriots have many options they can target in the passing game.
The Bills will struggle to cover the Patriots two big tight ends Rob Gronkowski and Martellus Bennett especially without safety Aaron Williams who took a horrible cheap shot from Jarvis Landry last week. Besides those two players, the Patriots also have Julian Edelman and former Buffalo Bill Chris Hogan.
In fact, all four Patriots players have over 300 yards receiving this year while the Bills don't have a single receiver to hit that threshold mostly due to injuries. Buffalo could be in for a long day if the Patriots perform up to their normal standards.
Bill Belichick was not happy about being shutout when they played the Bills earlier this season at home so don't be surprised if the Patriots try to run up the score to get back at them. In Week 8, starting Tom Brady is a no-brainer and you really didn't need me to tell you that, but I would avoid playing Tyrod Taylor until Buffalo gets some of their playmakers back.