Are The Bills Tight Ends Better In 2016?
In 2015, the Buffalo Bills did not get the type of production they had hoped from their tight ends. Will the unit be better in 2016?
Last offseason, the Bills outbid the Dolphins, who applied the transition tag to Charles Clay with a 5 year, $38 million contract of which $24.5 million was guaranteed.
Clay was brought in to give the Bills their first dynamic threat from a tight end in a long time. He failed to deliver putting up only 31 more yards than the much cheaper Scott Chandler ($1.9 million cap hit) did the year before. In fairness, Clay did play in three fewer games than Chandler.
Not all the blame can be put on Clay as he was injured and not targeted as much as he was in Miami. Tyrod Taylor struggled at times to find open plays in the middle of the field which also hurt his production.
Sixth round draft pick Nick O'Leary did not impress in training camp and was only brought up towards the end of the year catching one ball for 37 yards.
MarQueis Gray was on the roster for the first four weeks of the season before he broke his forearm and was put on injured reserve. He is now on the Dolphins roster.
Blocking tight end Matthew Mulligan did a serviceable job but didn't provide much offense. He was released at the end of the year so the team could bring O'Leary up.
So will the Bills tight ends be better in 2016?
Unequivocally, my answer to the question is YES. The Bills tight ends will definitely be better in 2016. Clay should put up better numbers in year two in the offense. He will also hopefully be healthy for the entire year and will benefit from Tyrod Taylor's improved confidence to throw over the middle. He should put up over 800 yards this year.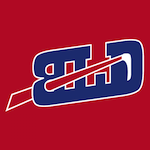 Mulligan's role was replaced by blocking tight end Jim Dray this offseason. He was brought in from Cleveland where he did not contribute much as a receiver. He only had 6 receptions for 61 yards last season despite playing in 16 games. Hence the term "blocking tight end".
The other three tight ends competing to make the Bills roster are Chris Gragg, Nick O'Leary and Blake Annen. Gragg is the favorite to make the roster out of the bunch and if the Bills carry four tight ends like they did last season, Blake Annen could surprise and beat out Nick O'Leary for that spot.
BuffaloBills.com correspondent Andrew Kuczkowski wrote a piece on how well Annen was doing in minicamp. If he can continue that success into training camp he could make the roster.
The major reason why the Bills tight ends will be better in 2016 than in 2015 is because of Charles Clay. His production is almost certain to improve this year for the reasons cited above.
Some Bills fans think he did fine last year but what they are failing to realize is that based on his contract he needs to do more. Just because Bills fans are used to getting relatively little production out of the position, doesn't mean they have to settle for 52 catches and 528 yards which were Clay's numbers.
The Bills tight ends blocked fine last year, Clay included, but their offensive production wasn't where it needed to be. This year you can expect to see more offensive results from the Bills tight end group, although you might want to look elsewhere for a tight end on your fantasy team.