5 wide receivers in the 2024 NFL Draft the Buffalo Bills could target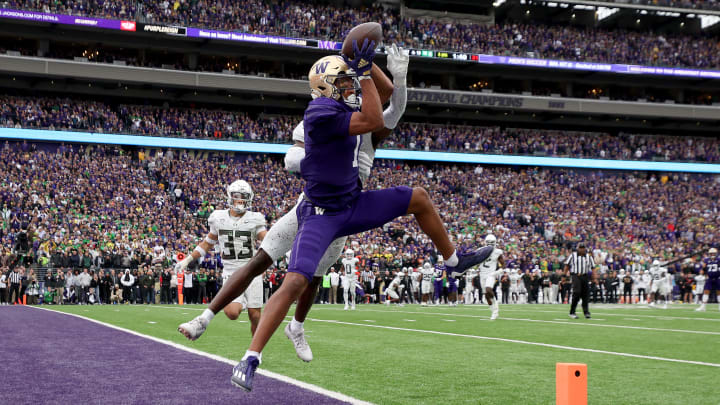 Buffalo Bills potential first round selection / Steph Chambers/GettyImages
Xavier Legette - South Carolina Gamecocks
Xavier Legette is currently projected to be an early second-round pick but could easily be a late day-one selection, which is where we anticipate the Bills picking. Per NFLDraftBuzz.com, he is also 6'3" but weighs in at 227 pounds and ran a 4.29, 40. He's a bigger receiver and I think the Bills could do well adding some size to the receiver room. They have a few guys with height but lack size, outside of Justin Shorter. I hope to see Buffalo get bigger at the position.
We've heard for some time now that the Bills aren't good at gaining yards after the catch and I think some of that is due to the size of our guys. They don't have the physical body to break tackles, some are quick and can make moves, Diggs for example, but we need more size. Legette can certainly fill that role but also brings incredible speed.
Legette is a fifth-year senior, with over 1,200 career snaps but my one concern here is, despite the extensive snaps, he's never been a productive receiver until this season. During his first four seasons, he totaled only 42 receptions and five touchdowns; however, in 2023, he's already recorded 37 catches, 716 yards and three touchdowns. He's producing an eye-popping 19.4 yards per reception.