4 teams on Buffalo Bills schedule who were surprisingly good in Week 1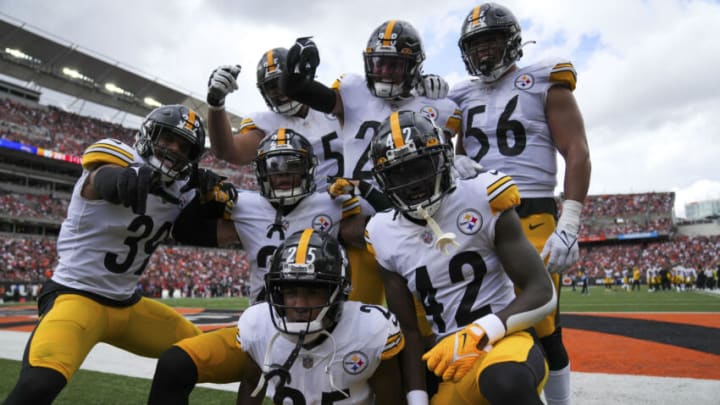 Pittsburgh Steelers (Mandatory Credit: Cara Owsley-USA TODAY Sports) /
After months of speculation, the 2022 NFL season kicked off this past weekend and teams got a chance to show what they can do on the field. The Buffalo Bills certainly took advantage of it with their impressive win over the Los Angeles Rams.
They weren't the only team to get off to a great start to the season and there were four teams specifically on the Buffalo Bills schedule that may look to be tougher games now after their Week 1 performance.
4 teams on the Buffalo Bills schedule who were surprisingly good in Week 1
Detroit Lions (Syndication: Detroit Free Press) /
Detroit Lions
Of the four teams in this article, the Detroit Lions were the only ones unable to come away with a win to start the year. However, they showed no quit in their game against the Philadelphia Eagles as they would be down by 17 points in the third quarter before scoring 14 straight points in the fourth before coming up short by a final score of 38-35.
The Detroit Lions have become a bit of a fan favorite across the league after being the focus of this year's edition of Hard Knocks. In Week 1, they showed that gritty style of play by making it a game and leaning on the run game of D'Andre Swift, who had 144 rushing yards and a touchdown, and Jamaal Williams, who had two touchdowns.
The Bills will be playing the Lions on Thanksgiving and there is a chance that Jameson Williams, a first round pick this past year, could be back and playing in this game. It is a game that the Buffalo Bills should still win but it looks like it could be a tougher game.