Buffalo Bills: 3 players on the New York Jets to gameplan for in Week 7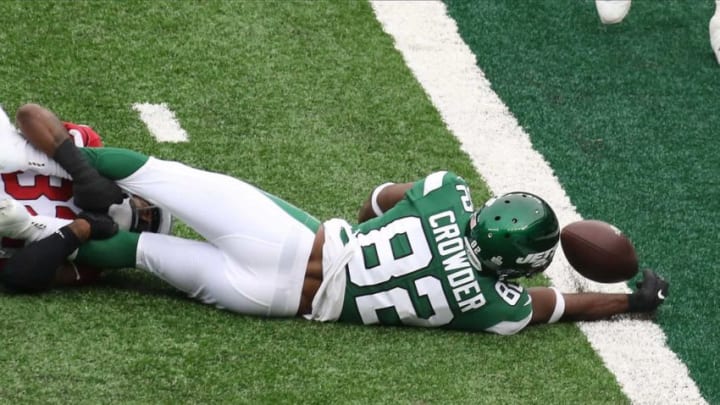 Jamison CrowderÊof the JetsÊ stretches the ball across the goal line for a TD in the second half of the game between the Arizona Cardinals and the New York Jets at MetLife Stadium on October 11, 2020.New York Jets At Metlife Stadium On October 11 2020 /
Jamison CrowderÊof the JetsÊ stretches the ball across the goal line for a TD in the second half of the game between the Arizona Cardinals and the New York Jets at MetLife Stadium on October 11, 2020.New York Jets At Metlife Stadium On October 11 2020 /
These are three players the Buffalo Bills should game plan for in Week 7 against the New York Jets.
The Buffalo Bills are coming off two straight losses but fortunately have a game against the New York Jets next on their schedule. While the Jets shouldn't be taken lightly, they are 0-6 to start the year and not on the same level as the Tennessee Titans or the Kansas City Chiefs.
This presents a good opportunity for the Buffalo Bills to work on a number of issues that have risen to the surface these past few weeks. The Bills offense, specifically Josh Allen, has not looked as sharp while the defense has been beaten in different ways, either through the air or on the ground.
This game will be the second time the two teams face each other after the Bills beat the Jets 27-17 at Bills Stadium. This week the game will take place in MetLife Stadium and if the Buffalo Bills hope for the same outcome from Week 1, these are three players in particular that they will need to spend extra time game planning for.