Buffalo Bills News: The power of small-market teams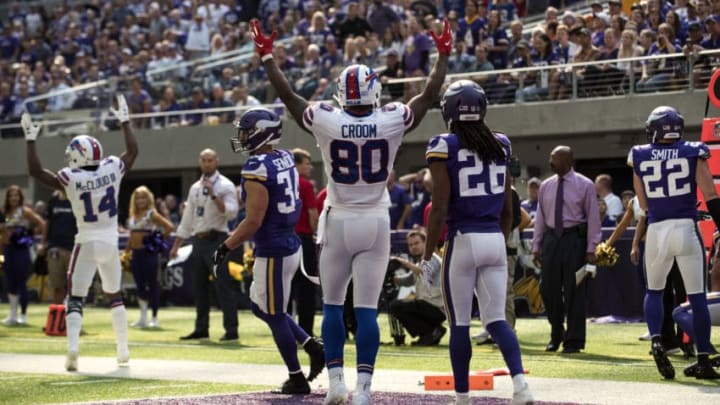 (Photo by Stephen Maturen/Getty Images) /
Buffalo Bills fans have been loyal from the start and that is being reflected once again this offseason in a Twitter bracket contest.
The news cycle is slow right now as Buffalo Bills fans eagerly await the start of the NFL Draft.
One thing we do have to talk about is the Twitter bracket contest being put on by @NFLonFOX. The Bills are in the final four and have a matchup with the Tennessee Titans that ends later this afternoon.
Both teams are in smaller markets, but that hasn't stopped fans from showing up in the contest determining the best fan base in the NFL. Even though only one team can win, it is telling to see small-market teams like the Bills and Titans get so much support from their fans. Meanwhile, teams from much larger markets dipped out of the contest early.
This of course does not automatically translate to wins on the field. Yet what it does do is show that the fans will always be there to support the team no matter what happens. Bills fans already do this, and it is once again being reflected through this Twitter bracket.
We look at this and more in today's edition of The Morning Charge.
Buffalo Bills News:
Voting continues in bracket picking the best fans (BuffaLowDown, Steven Kubitza)
Bills fans have until this afternoon to vote the fan base on to the finals. So be sure to vote and tell your friends to vote.
Pushing reset on special teams in 2019 (BuffaLowDown, Daniel Hahn)
2018 was a rough year for the Bills on special teams. The front office decided to overhaul the group in order to improve in 2019.
Ed Oliver scouting report: Personal history, background (Buffalo Rumblings)
Ed Oliver should be a top target if the Bills decide to remain at pick No. 9 overall. He could even fall to the team if there is a trade to move down only a few spots.
Bills set dates for offseason workouts (The Buffalo News)
For the real diehards, here is the schedule for offseason workouts.
Unfortunately, fans are not allowed to attend and workout with the team. Though I'm sure plenty would line up to do so if given the chance.