Buffalo Bills: Ranking the 2018 away games by watchability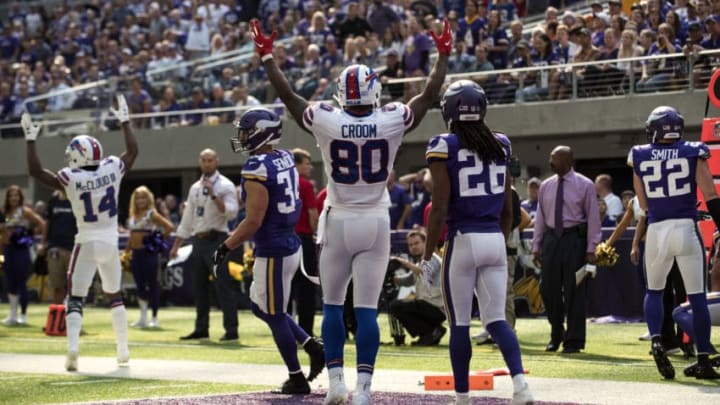 (Photo by Stephen Maturen/Getty Images) /
(Photo by Michael Hickey/Getty Images) /
6. Week 7: Colts 37, Bills 5
Derek Anderson got the start in this blowout and the game was never close. Allen had gotten injured the week before and due to Peterman being awful, the Bills put the mentor into the starting role.
The score was 0-0 after the first quarter but then the Colts exploded for 24 points in the second quarter. That included three touchdown passes by Andrew Luck in the quarter. Meanwhile, Anderson had three interceptions on the day.
I ranked this ahead of the Packers loss because that shutout loss came after a big win. This loss against the Colts was expected with Anderson in as the starter.
5. Week 16: Patriots 24, Bills 12
This was another double-digit loss, but the Bills defense held Tom Brady to only 126 passing yards and intercepted him twice. So that was a positive.
The problem was the Patriots rushing for 273 yards, while the Bills managed only 72 yards on the ground. LeSean McCoy only contributed nine yards on six carries.
The Bills did cut the score to 14-6 in the third quarter, but it was clear the offense wasn't going to be able to do enough to win. The positive is that Allen got experience on the road in New England as a rookie and can use the loss as motivation in 2019.
He will be a hero if he takes down the Patriots on the road.