Buffalo Bills: This is what a rebuild looks and feels like
The Buffalo Bills surprised fans with a playoff appearance in 2017. The 2018 season has a much different feel as the rebuild really begins.
The Buffalo Bills are in trouble.
The team has lost two straight and the next game on the schedule comes on a Monday night against the New England Patriots. The Patriots scored 38 points on Sunday. The Bills have scored a total of 31 points in the past four games.
Sean McDermott and Brandon Beane began preaching about their "process" last season. Some fans love this message and others see it as empty words.
The message received a boost last season when the team made the postseason. Now it is in danger of ringing hollow as the team appears to be trending toward ending up with the No. 1 overall pick in next year's NFL Draft.
This type of season is what Beane's plan actually feels like. There were holes all over the roster, mostly on offense, heading into the season and nothing was done to add talent to the team.
That is how fans end up seeing Derek Anderson start a game in Week 7 of the season.
LeSean McCoy going down with an injury may doom any shot of success on offense, although that is out of Beane's hands.
Even though the "process" supposedly began last year, this is the first year of the true rebuild. All rebuilds start with bottoming out and that is exactly what this team is doing. Young players are receiving a lot of playing time and veterans could quickly be on the move if offers are made before the trade deadline.
Last season was not about winning at the start. The team just rallied together and thanks to some competent quarterback play from Tyrod Taylor, some magic happened.
This season was also never about winning. To be clear, I mean for the front office. The players and coaches are always trying to win. The problem is that the group simply isn't talented enough this time around.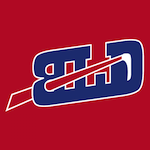 That falls on Beane and while it may frustrate some fans, what he is doing isn't a rare strategy these days in any sport. The key will be for this team to be consistently contending in two or three years. If not, it may be time for someone else to give fans more promises of future success.