Buffalo Bills: Our top stories from the month of September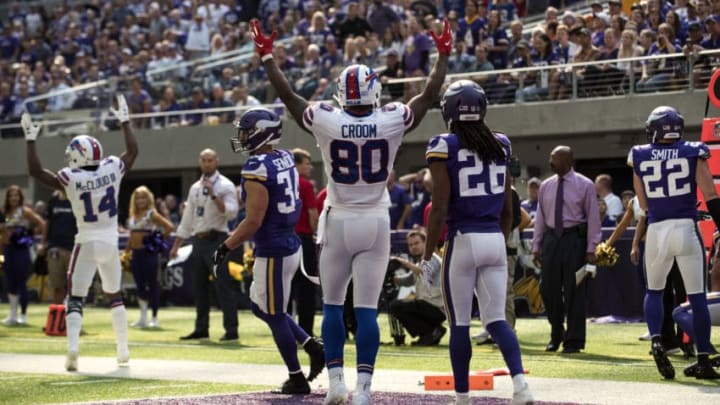 (Photo by Stephen Maturen/Getty Images) /
The Buffalo Bills have had an up and down month of September. We take one final look back at some of the top stories from the month.
The Buffalo Bills played four games in the month of September. Unfortunately, the team enters October with a 1-3 record.
While that is not an ideal record, having that one win is a positive given how the team has played in those three losses.
There are still 12 games left and plenty of time for the Bills to turn things around. Before we look ahead, let's take one final look back at some of the top stories from what has been an unpredictable month of September.
Things were much simpler back before the season began. Every team was 0-0 and optimism was in the air. This article offers Bills fans a look back at some of the expectations for the team heading into the season.
Another article dealing with optimism. This one holds true as Stephen McCarthy lays out his case about how this season is all about development. That doesn't mean fans can't be frustrated with losses, but accepting the process makes it a bit easier to stomach.
The Josh Allen era got underway much earlier than anyone expected. He already has a win under his belt and while he hasn't looked great, he is still learning as a rookie and is way better than Nathan Peterman. Maybe one day Bills fans will look back at this season as the start of something great.
The 2018 season is only a month old but it is never too early to look at some of the top college prospects entering the draft in 2019. This article offers up a great look at some players who could potentially be on the roster next season.
And finally, one final look back at the best moment of the month. That win in Minnesota may not mean much at the end of the year in the standings, but it sure was a great learning experience for Allen and the rest of his young teammates.