Discussing why a Bills tank wouldn't be bad on the BLD Podcast
Tanking isn't bad. Wait, isn't that an oxymoron? In the case of the 2018 Buffalo Bills it is not. That and more on the BuffaLowDown Podcast.
The Buffalo Bills' 27-6 win over the Minnesota Vikings felt good, especially after being blown out in Weeks 1 and 2.
The defense played lights out. Josh Allen played strong and confident, and it looked like the coaching staff did a good job overall getting this team prepared. So, we should change our tone from "the Bills are going to tank the 2018 season" to "this team may actually compete."
Sounds like the logical thing to discuss after coming in a 16.5-point underdog and walking away with a 21-point victory, right?
Click here to listen to this week's podcast, or use the player below.
Be forewarned: If you are a Bills fan who is merely concerned with the present, if you only care about winning now, if you have great optimism for the remainder of the 2018 season, this episode is not for you.
I will admit, I eat, sleep and breathe Buffalo Bills football. My weekend revolves completely around the Bills game. Relatives are running out of present ideas for me hence Bills salt and pepper shakers or a Bills shower curtain. I truly love this franchise, which is why I'm going to side with my co-host and admit that tanking would benefit this franchise.
It appeared in all essence that the 2018 Bills were tanking based on the team's performance in Weeks 1 and 2. It appeared they weren't even trying against Baltimore, while they let the Chargers come in and impose their will in Week 2.
Then in Week 3 they threw a complete curve ball at the entire NFL-consuming public, and publicly embarrassed the Minnesota Vikings. However, in our podcast this week, Alex Jones makes some very strong points as to while failing in 2018 would help this franchise going forward.
I'm sure the very thought alone sounds completely crazy. However, I encourage you to listen. Then share your opinion.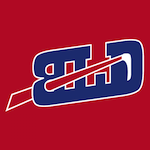 Tell us why we're not real fans or complete idiots. Tell us that you agree with the logic we're presenting. Tanking? Sounds ugly. It sounds pessimistic. Or maybe it actually sounds like a good idea. We will let you be the judge. Go Bills!