Buffalo Bills: Dion Dawkins could be a breakout star in 2018
A recent article went through each NFL team to select potential breakout stars in 2018 and the player chosen for the Buffalo Bills may surprise some.
A slow offseason means it is always time for some predictions when it comes to the Buffalo Bills and the entire NFL in general.
One recent article on NFL Mocks went through each NFL team to make some predictions on which players will become breakout stars in 2018.
Dion Dawkins was chosen for the Bills, now that Cordy Glenn is gone, and the second-year offensive tackle will be given a chance to be in the spotlight. Although when it comes to offensive linemen, it is better if the player's name is rarely mentioned because he doesn't make any mistakes.
Dawkins ended up playing in all 16 games last season and lined up at left tackle as a rookie, which is no easy task. Choosing him as a breakout star makes sense because if he does well, it will only enhance the quarterback play and the rest of the offense.
The only reason I wouldn't personally choose him for this is because it is hard for an offensive tackle to truly become a breakout star. For that reason I will be bold and say my breakout star for the Bills in 2018 will be Josh Allen.
I see Allen coming in and winning the job, even though it may be best to just let him sit and learn behind AJ McCarron. The problem is the team wants to build upon a playoff appearance last season, and Allen will end up proving he is the best quarterback on the roster.
If Sean McDermott got impatient with Tyrod Taylor to the point of benching him last season, McCarron's odds of starting all year are slim to none.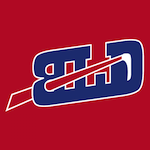 These are obviously just some fun offseason predictions, so who do you think will end up being a breakout star for the Bills this season?