Buffalo Bills: The Richie Incognito saga ends on a sour note
Buffalo Bills fans received some interesting news today when it was announced that Richie Incognito was removed from the Reserve/Retired list.
The Buffalo Bills entered the offseason with Richie Incognito on the roster and ready to return in 2018.
Then came some bizarre tweets, potentially due to him taking a pay cut, that resulted in him declaring his retirement. His official reasoning was for health reasons.
Then today, this:
Oh, okay then?
Incognito's love for the game has apparently returned and he will likely be back this season, just not as a member of the Bills.
Incognito showed up to Buffalo with a tarnished reputation but did enough, in the eyes of some, to get back to being a respected member of an NFL team. He spent three years in Buffalo and started to gain some major respect, although a lot of that may fade away after this recent news.
NFL offensive linemen take beatings that us regular folk can't even imagine. So it is hard to get too mad when a player decides to retire, no matter the way he goes about the process. However, it is frustrating when that retirement appears to have been a strategic move to get out of town.
After the way things went down between Incognito and the Bills, a reunion was probably out of the question. He clearly didn't want to be here and while the team didn't make any major signings to fill the void, there are certainly plans in place that never involved an Incognito return.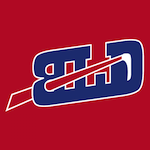 The worst part about this is seeing a key member of a playoff run leave this way. It seemed completely unnecessary but that is also without knowing both sides of the story. Oh well, if he didn't want to be here it's probably better this happened now rather than right before the season.