Buffalo Bills: Ranking the 2018 away games by watchability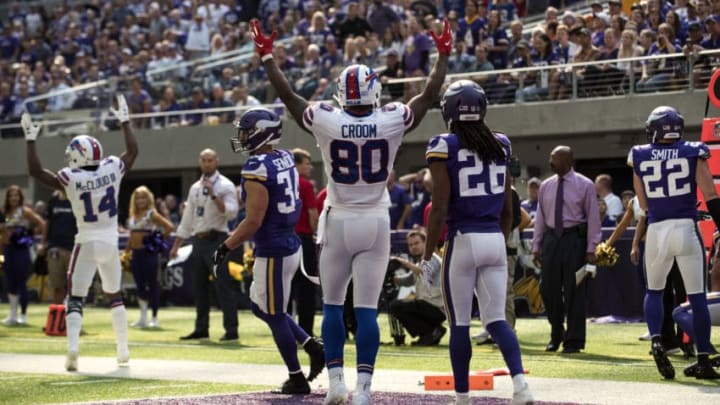 (Photo by Stephen Maturen/Getty Images) /
(Photo by Patrick Smith/Getty Images) /
8. Week 1: Ravens 47, Bills 3
Remember this one? If you blocked it out, I understand.
The Week 1 hype was crushed within minutes as Nathan Peterman took the field and threw for 24 yards and two interceptions before being benched for Josh Allen.
The good news from the loss was that the Allen era was able to get underway. The bad news was that it was a demoralizing loss for fans and players alike.
This loss had the Bills showing up at the bottom of national power rankings, but luckily things turned around. I mean they had to after such a beatdown.
7. Week 4: Packers 22, Bills 0
This was a tough game to watch considering it came after a big win in Minnesota. I'm pretty sure I predicted an upset. Instead, the Bills couldn't score on offense, even after a nice performance by the defense.
This was a frustrating one as the defense kept the Bills in the game. The offense just couldn't get much going. 24 rushing yards on five carries from LeSean McCoy was not much of a help, yet it was a sign of things to come. This came before Allen was running wild over defenses.
Luckily, the Bills returned home the following week and picked up an exciting win.