Buffalo Bills: 40 players remain on the roster from last season
The Buffalo Bills are seeing just 40 players return to the team from last season. That means a lot of new faces in Buffalo.
The Buffalo Bills have completed their 90-man roster, which is the maximum a team can take into training camp. From there, they will begin making cuts until they reach the 53-man roster — which is due at the beginning of the season.
Taking a look back at the Bills' 2016 roster and comparing it to the roster they currently have (which sports 90 players), there are a total of 40 players returning this year. Of those 41 players, 18 of them are starters, 12 of them will likely make the roster and 10 are fighting for a spot.
I have grouped the players into those categories.
Not too long ago that number was 44, but the team announced that they released cornerback Charles Gaines — along with Josh Woodrum and Cyrus Kouandjio and Jonathan Dowling.
The good news is the high majority of players returning (that 40 number) are starters or have valuable roles on the team — that means Buffalo is starting to get some continuity with their players, which has been a problem of recent past.
The few starters we did lose (Zach Brown, Stephon Gilmore, Robert Woods) have been replaced (Reggie Ragland, Tre'Davious White, Zay Jones) and the Buffalo Bills did a great job of bringing in quality depth players to add to the ones returning. Not to forget, a lot of the depth players that were added know a lot of the coaching staff and have experience with them.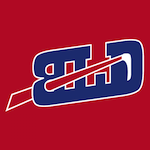 This year brings a perfect balance of old and new for the Buffalo Bills. There's enough veterans, enough young talent, potential franchise players, several developing quarterbacks, experienced coaching staff, a GM and head coach on the same page and two owners that are finally figuring out how to do things in the NFL.
Before I stall any more, let's go through the list of players returning this season. Again, these are players that you saw last season that you will see again this year — unless they get cut. There are a few that spent all year with injuries, as well.
Let's start with the starters.