Buffalo Bills: Three Reasons For Optimism Post Minicamp
After minicamp, here are three reasons to be optimistic about the 2016 Buffalo Bills.
As Buffalo Bills fans, our experiences over the past 16 years have taught us to always expect the worst. No matter how big the team was winning, you always had to wonder many negative thoughts. Are they going to find a way to blow this game? Are their star players going to walk in the offseason? Can they attract top talent in free agency to Buffalo?
Fans have been conditioned to doubt the leaders of the organization. Their hearts have been broken time and time again and they have been told countless promises which were never followed through on unfortunately. They have grown angry (me included) at times with Rex Ryan's endlessly positive and upbeat statements and predictions.
However, Rex's positive thoughts about this team might not be completely unfounded. Here are three reasons to be optimistic about the Bills this season based on the news from minicamp.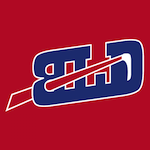 Two Buffalo Bills insiders John Murphy and Chris Brown spoke on the night of June 16th and brought up some interesting points. I'm not ignorant to the fact that both of these people are employed by the Bills but many of the topics discussed can be extrapolated into legitimate reasons why fans should be optimistic about the 2016 team.
<!—pageview_candidate—>