Ode To Bruce Smith From A Bills Fan
Ode To Bruce Smith From A Bills Fan Who Grew Up Watching Him Play
After hearing the Bills were going to retire Bruce Smith's number 78 this season I couldn't resist but try to make a tribute to one of my favorite players of all-time. It was a pleasure to grow up watching him play and he was truly one of the greatest to ever play the position.
Buffalo Bills fans should feel lucky to call him one of their own. Bruce was the cornerstone of the defense during the Super Bowl years and was a big reason for the teams success on that side of the ball.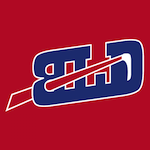 So here goes.
---
His first name is Bruce
He's as tall as a spruce
His last name is Smith
The Bills were the first team that he played with
He was selected first overall
And not just because he was tall
It was because he could ball
"Bruuuuuuuce", the fans would call
You lead the NFL all-time in sacks
Unlike Mario, you never slacked
Quarterbacks you played against lived in fear
You amassed two hundred sacks putting them on their rears
You made it to the Hall of Fame at both the college and NFL level's
You imposed your will on other players making them tremble
During your career you made it to four Super Bowls
QB's didn't want to hear your footsteps while they were trying to make throws
You entered the league as a defensive end
But you left the league as a NFL legend
The Bills will no longer let another player wear #78
It's not because you were lucky, it's because you were great
---
I didn't need another reason to get pumped up for the Bills home opener against the Jets week 2 but now that Thursday night game in September will be even more special when they retire Bruce Smith's #78.